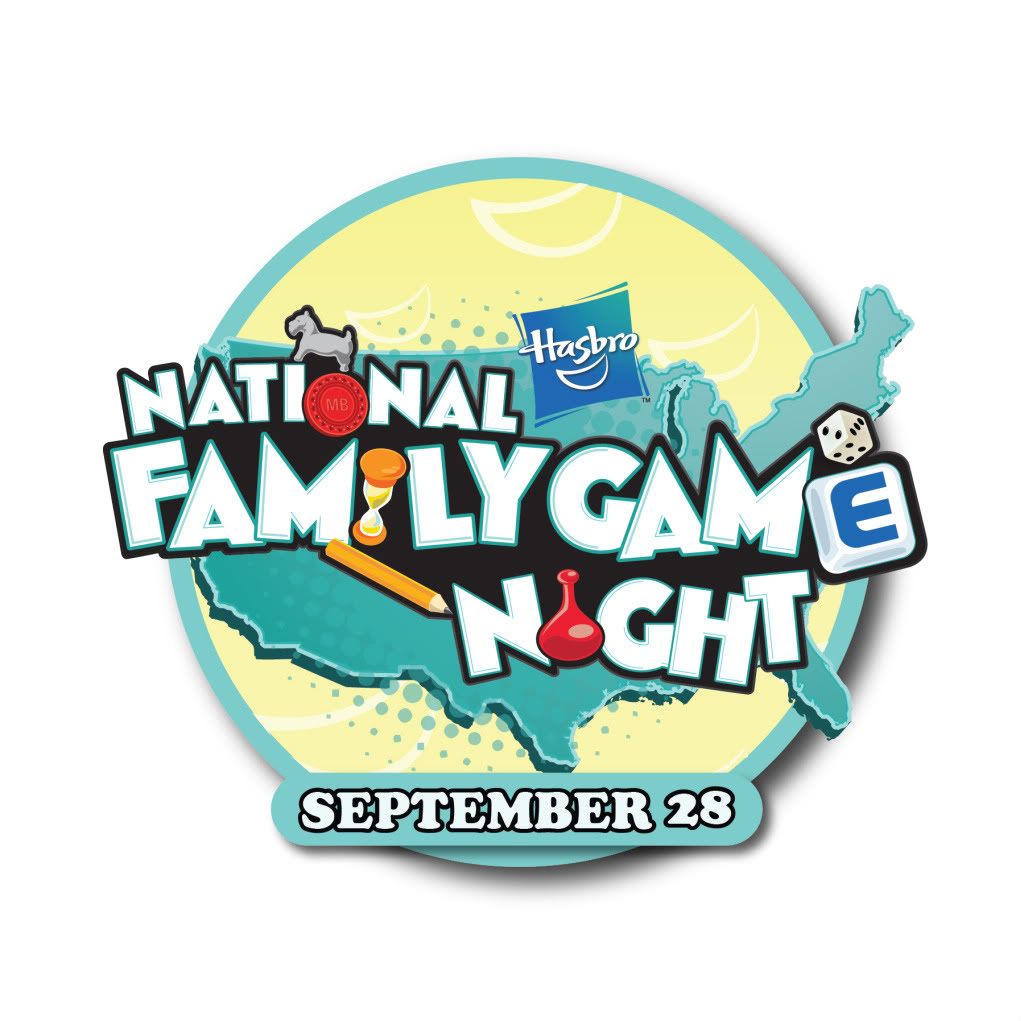 The kids are in full swing back at school and it's almost time for fall traditions like apple picking and hayrides. The lazy days of summer have come to an end and there's plenty to look forward to this month as we play new games, prepare to celebrate National Family Game Night on September 28 and continue saving, cleaning and recycling with the Great Games Trade-In.
CRANIUM BRAIN-BREAKS
Got a minute? That's all you'll need to play one of the two hundred games in the all-new Cranium Brain Breaks. This game is perfect for those few spare moments in the day when you don't have time for a full game, but have a couple minutes for fun before the next scheduled activity. Each of the 200 different games can be played in 60 seconds or less and is stored in a compact purple brain-shaped case.
All of the classic Cranium categories of Creative Cat, Word Worm, Star Performer and Data Head are included so everyone in the family can take a stab at sculpting with the Cranium clay, showcasing their hidden acting talents or flexing their brain muscles as everyone works together to successfully complete the challenges. Here's one to start with now! Order the following items from lightest to heaviest:
· Oldest player's favorite book
· Baseball bat
· Youngest player
· Family pet
Cranium Brain Breaks is currently available at mass merchandise retailers nationwide for $14.99.
THE GREAT GAMES TRADE-IN
Visit
FamilyGameNight.com
to print coupons for up to
$83 dollars in savings
on new and favorite games, as well as pre-paid shipping labels to send in your old games to Recyclebank.
FAMILY GAME NIGHT SHOW ON THE HUB
An all-new season of the "Family Game Night" show is back on The Hub! Tune in on Friday nights to see new episodes of families going head-to-head in larger-than-life versions of your favorite Hasbro games at 7 p.m. ET, or check your local listings.
Be sure to find Hasbro Games on the web:
Facebook
Family Game Night:
www.facebook.com/familygamenight
Scrabble:
www.facebook.com/officialscrabble
Monopoly:
www.facebook.com/monopoly
Trivial Pursuit:
www.facebook.com/trivialpursuit
Cranium:
www.facebook.com/cranium
Twitter
FamilyGameNight:
www.twitter.com/familygamenight
Trivial Pursuit:
www.twitter.com/trivialpursuit
_
Cranium:
www.twitter.com/playcranium